Roto-Static
Nettoyage de Tapis

à Kitchener and Waterloo

20 Years of Service

Certified Carpet Specialist

Certified Odour Removal Specialist

Certified Upholstery Specialist
Roto Static Has been proudly serving customers in Kitchener and Waterloo since 1990. Throughout our many years, we have built our business and pride ourselves on an unparalled dedication to customer service and outstanding results. Fully insured and stand proudly behind our work.
Profil de propriétaire:
Jeremy and Ruth Desroches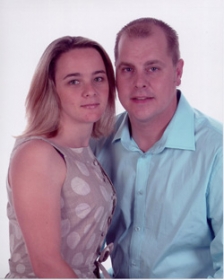 The Desroches family has been serving the Kitchener and Waterloo ares with outstanding customer service and a longstanding dedication to doing things right. Long time Tri-City residents and active in the community Jeremy and Ruth are proud to continue to offer the finest in service and results to each and every one of our clients.
Galerie