Roto-Static
Carpet Cleaning

in Haldimand

For a Perfect Clean, call the Roto-Static team!

Certified Carpet Specialist

Certified Odour Removal Specialist

Certified Upholstery Specialist
Roto Static Haldimand prides itself on providing the most professional carpet and upholstery cleaning with exceptional results for both our residential and commercial customers. Let us put our reliable service to work for you!
Roto-static has been proudly serving their customers in the Haldimand, Norfolk and Oxford Counties with the best in carpet and upholstery cleaning since 1977. We have proudly built our reputation by not only providing the best in service for both commercial and residential cleaning but also giving our customers peace of mind that the job will be done right, and that your home and office will be treated as if it were our own. We are fully insured, uniformed and look forward to living up to your highest standards.
No Steam, No Shampoo, and dries in 1-2 hours in most cases.
Call today for your FREE ESTIMATE!
Seniors always 10% off
Franchise Owner Profile:
ANDREW BRONS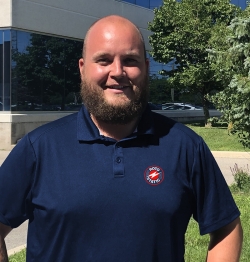 Andrew Brons is the owner/operator for the Haldimand, Norfolk and Oxford Roto Static offices, and continues to offer the same great service you have been accustomed to over the years. Andrew understands what it takes to build a great reputation with our customers and look forward to showing new customers what makes Roto-Static special.
Gallery