Roto-Static
Carpet Cleaning

in St.Catharines

Our commitment is to make all our customers compelled to say wow!

20 Years of Service

Certified Carpet Specialist

Certified Odour Removal Specialist

Certified Upholstery Specialist
Servicing Welland, St. Catharines, Port Colborne and Surrounding Areas
We Get Your Carpets Clean!
Looking for affordable, quality cleaning at an affordable rate? Want the ground-in dirt out? We have been addressing the cleaning needs of the local community for many years and our reputation proceeds us. Excellent customer service is what our business is build on!
We train our staff in the fine art of cleaning your prized carpets and upholstery. Our professional cleaning technicians will approach your home or business with the utmost in integrity and professionalism…We Guarantee It!
Franchise Owner Profile:
Chris O'Brien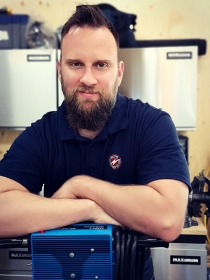 We are a family run business. My wife manages the office and I perform the cleaning services. I've personally been in the cleaning business for over 15 years, having owned a commercial cleaning company before subsequently taking over Roto-Static Niagara from my brother, John O'Brien, who retired. I'd had plenty of opportunity to get to know the Roto-Static business prior to purchasing it, as during the 20 years that John was running Roto-Static I worked for him both as a technician and also helping to manage the office.
We are still offering the same high quality of cleaning that our customers have come to expect.
There is a small three letter word that we try to get our customers to say before they pay their bill and that word is WOW!!!. Our commitment is to make all our customers compelled to say wow!
Gallery