Roto-Static
Carpet Cleaning

in St. Thomas

Not Steam or Shampoo! Get the Roto Static Team for a Perfect Clean!

15 Years of Service

Certified Carpet Specialist

Certified Odour Removal Specialist

Certified Upholstery Specialist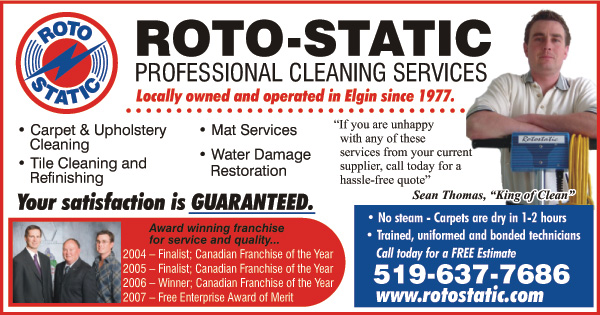 Franchise Owner Profile:
Sean and Nicole Thomas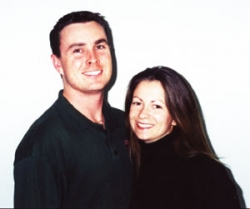 In 1996 John and Sean Thomas (father and son) purchased the Roto-Static Franchise for St.Thomas and area. This unserviced area was perfect for John who has 23 years in the carpet sales industry. Sean with training and determination started with 1-2 jobs a week. The mix between superior customer service and an unbeatable cleaning franchise they have now grown to 5 employees and a 5000 sq/ft shop. Numerous awards from Roto-Static's head office and a prestegious St.Thomas Chamber of Commerce award has proven hard work and customer care pays off. Multi services also is important such as carpet and upholstery cleaning, area rug cleaning, hard floor maintenance, water restoration, duct cleaning and a commercial mat service keeps them busy all year long.
Gallery