Roto-Static
Carpet Cleaning

in West Mississauga

For the perfect clean, call the Roto-Static team!

Certified Carpet Specialist

Certified Odour Removal Specialist

Certified Upholstery Specialist
Serving West Mississauga and Oakville, Roto-Static West Mississauga offers carpet cleaning services, upholstery cleaning, as well as commercial carpet and upholstery cleaning, stain removal and odour removal services. Contact us today for cleaning services backed by the Roto-Static guarantee and over 45 years of experience!
Franchise Owner Profile:
COMPANY PROFILE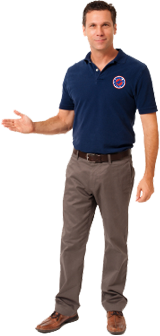 Roto-Static West Mississauga is a family run business with a history that stretches back to the very foundation of the Roto-Static Canadian franchise network in 1978. We've built our reputation on providing exceptional results through proven, reliable service to clients who appreciate enjoying the benefits of a trusted professional service provider.
Gallery